As an aging Boomer I have many memories….some not so good (war stuff) and some excellent (my time living in Europe)….in 1959 I was living in Spain and that June my father took me to two auto races…..in France….the French Gran Prix in Reims and the 24 Hours of Le Mans…..two occasions I shall never forget and to this day I still adore the auto racing…..NASCAR not so much…."drive fast and turn left" for an entire race just is not that interesting to me.
To this day I still am a fan of sports car racing and Formula One……the sounds, smells and colors….cannot be beat.
I bring these memories up because of a new movie about the 24 Hour race at Le Mans……(sorry a bit of a spoiler)……
Ford v Ferrari put its competition in the rearview, racing to a $31 million debut at the box office in a No. 1 finish that counted as a win for big-budget originality. James Mangold's racing drama rode into the weekend with strong reviews and Oscar buzz for its for leads, Christian Bale and Matt Damon. And audiences enthusiastically greeted it, giving the $98 million movie an A-plus CinemaScore.

A dramatization of the Ford Motor Co.'s push to unseat the perennial power Ferrari at France's 24-hour Le Mans race in 1966, Ford v Ferrari has been considered a kind of throwback film—built largely on story, practical effects and star power. Elizabeth Banks' Charlie's Angels reboot couldn't keep up. The Kristen Stewart-led film opened below expectations with $8.6 million.
Ford GT wins the 1966 24 Hours Le Mans……https://www.detroitnews.com/story/opinion/columnists/henry-payne/2019/11/14/real-story-behind-ford-v-ferrari/2567859001/
One story that was left out of the movie was that of the test driver Ken Miles and his death……
The story told in Ford v. Ferrari has become one of the great modern automotive yarns because it's one of boardroom egos and corporate revenge. This is a narrative of space-race, moonshot-like ambition that was pervasive in 1960s America, except with cars. Ford was going to build a car to beat Ferrari in the world's most important race, Le Mans—a race Ferrari had won five years in a row.
https://www.esquire.com/entertainment/movies/a29810024/ford-v-ferrari-ken-miles-crash-death-true-story/
Sadly I was not there in France when the Ford GT won and beat Ferrari….but I celebrated along with the Ford team when the news broke here in the states….
Thanx for allowing me to step back into my youth…at least for awhile……there are just some memories that I hold on to for dear life.
Autumn has arrived about 2 months late…..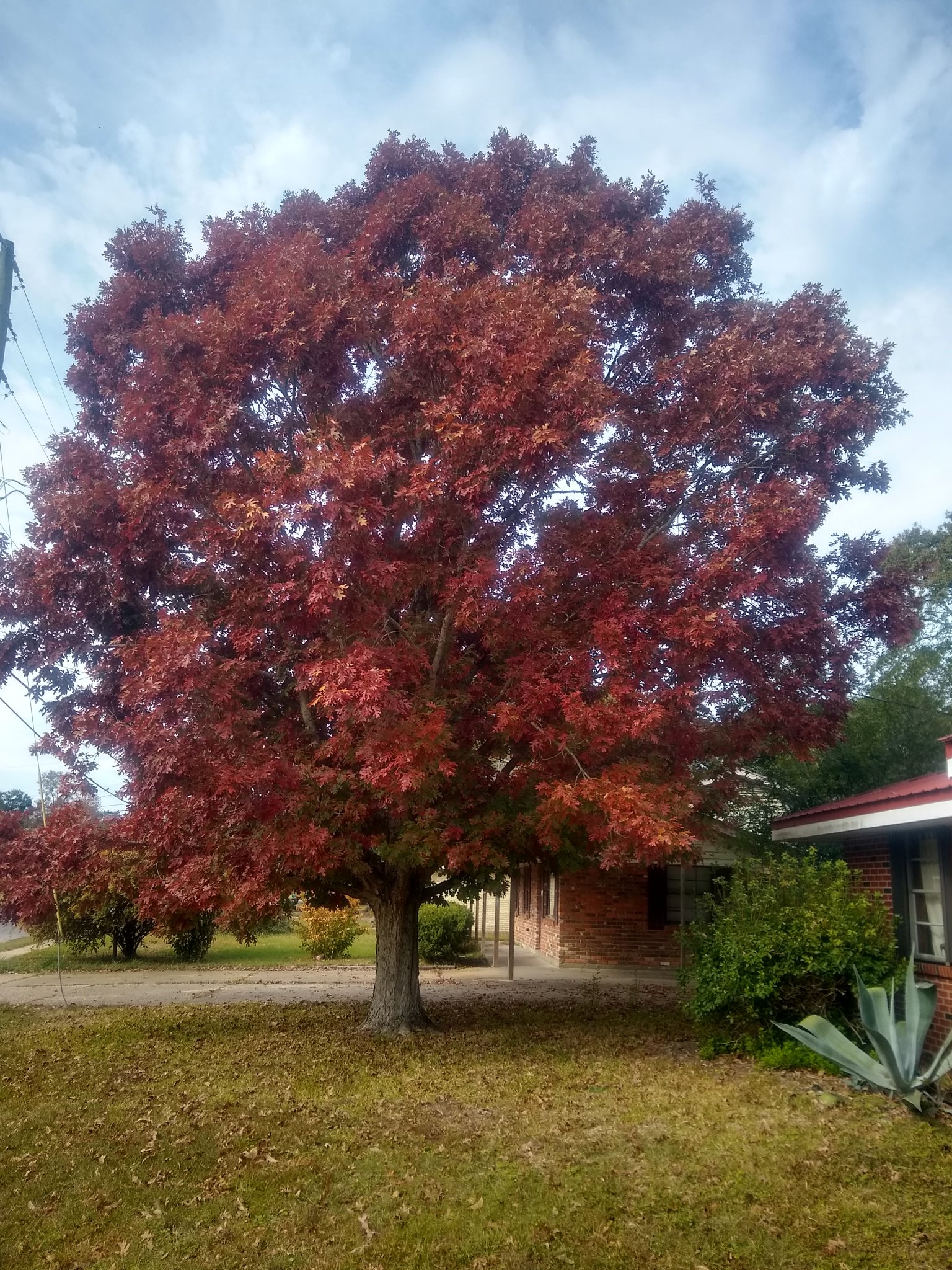 The Red Oak gets its color…..have a good day and enjoy your time.
I leave with the antics of MoMo who finds cooler temps refreshing……I wish I had that much energy….