I am not a theater person….not a big fan of musicals….or for that matter Shakespeare…..did enjoy some of the Greek tragedies and one two act play called "Waiting For Godot"…..
For those not familiar with this 2 act play…..
… tragicomedy in two acts by Irish writer Samuel Beckett, published in 1952 in French as En attendant Godot and first produced in 1953. Waiting for Godot was a true innovation in drama and the Theatre of the Absurd's first theatrical success.
For those visually and mentally imparted here is a video that explains the play….
Now that I have stepped into the realm of nostalgia maybe I should explain my trip down this path…..
I recalled this play because of a photo I took of my best friend and companion, MoMo….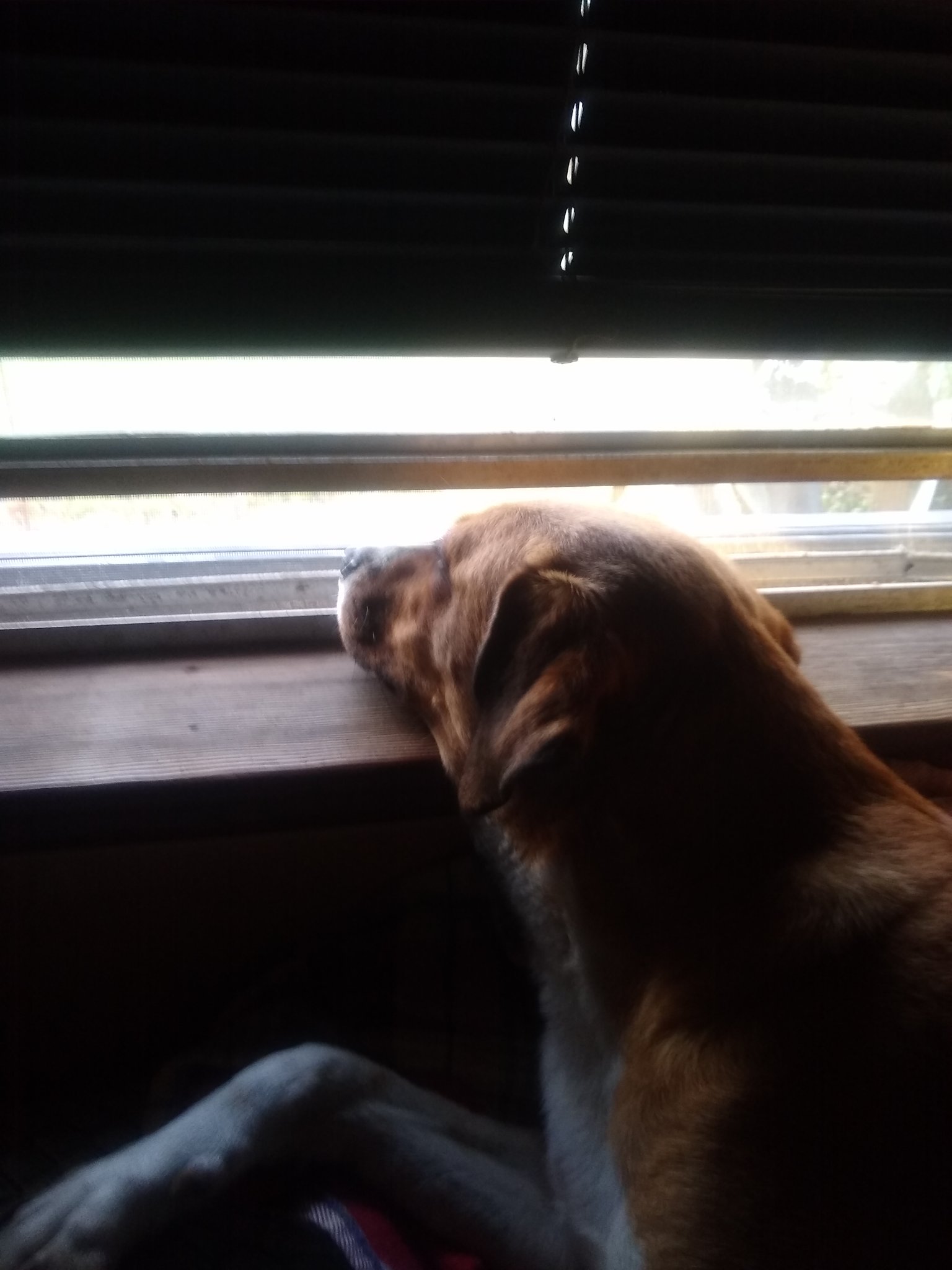 For some reason the photo caught my fancy and made me think of the play…..
I leave with a quote from a bathroom stall…..this is for all those theatrical nerds…..
'I'll Be Right Back"–Godot
Enjoy your day…..
Be Well…..Be Safe…..
Peace Out!