This was not too popular on my op-ed blog, Gulf South Free Press, so I decided to re-blog it here…..just my thoughts of what I see with the people and their love of guns…..this is becoming a slow acting cancer that will eventually enter into stage 4……chuq
Gulf South Free Press
These days with all the ease to obtain guns even assault weapons the US is becoming an armed camp….it is becoming 'us against them' once again.
While the debate over gun rights rages….the population is quietly arming themselves…..not sure why other than some delusional bullsh*t.
For years now the militias like the Oath Keepers and so many more have been gaining members and arming themselves for the coming fight with the government.
If you are not sure just what these militia groups want or stand for then maybe this will help a bit….https://en.wikipedia.org/wiki/American_militia_movement
I remember back in the 60s when the Black Panthers were photographic with guns the press and country lost their minds.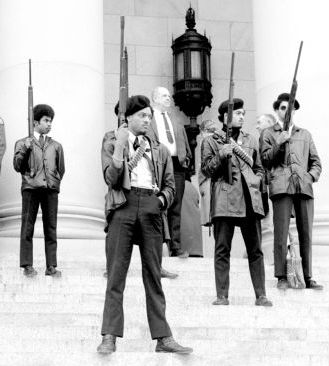 There was a concern that there would soon be a 'race war' in the US and of course the whites started arming themselves in case there needed to be a response to the coming race war….a…
View original post 503 more words