Just a little something to think about…LOL
If you have no place to go for your T'Giving dinner then maybe a trip to Taco Bell would be to your liking….a little something special for the holiday.
I do not know how accurate this menu is but it rings of T/Giving spirit….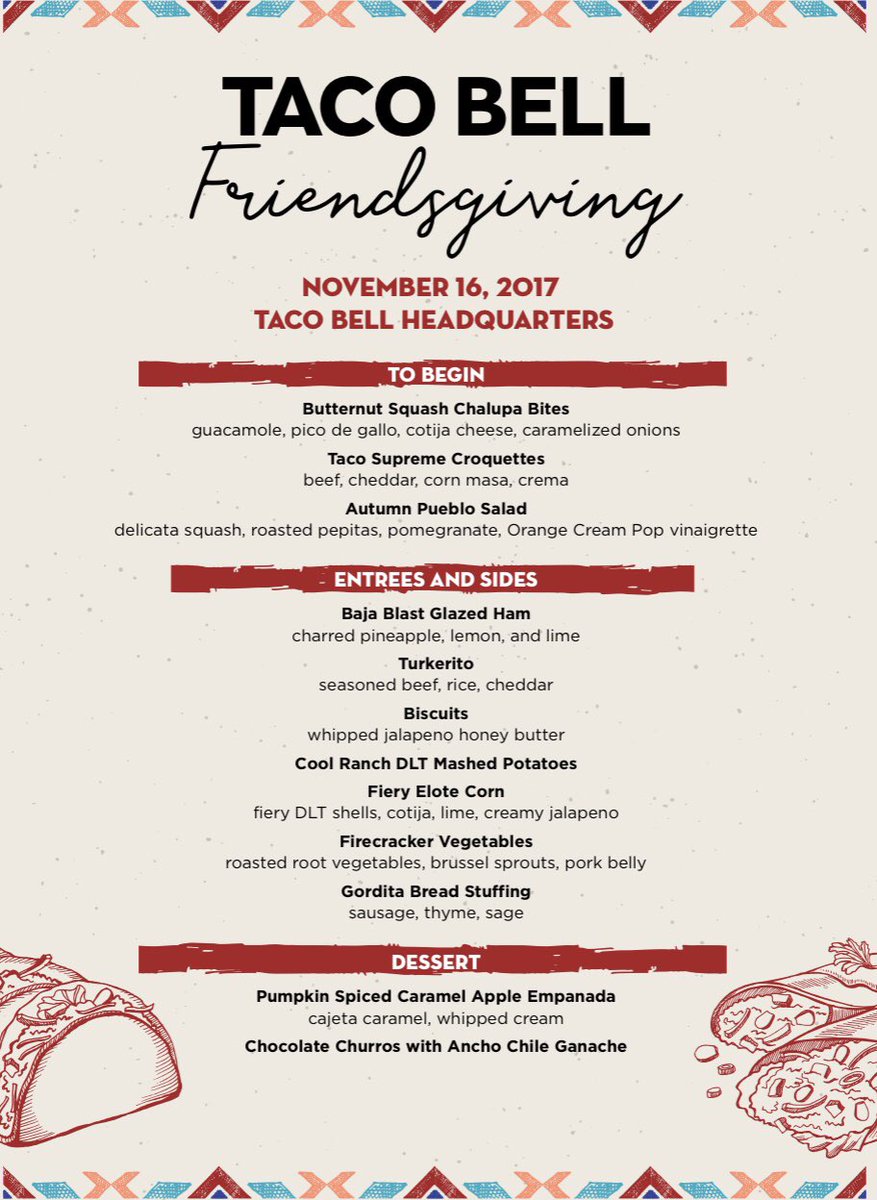 I think this could be an experience worth the effort….that if you have no family waiting to dazzle you with brilliance over the T/Giving meal……or it could be a gastronomical nightmare after all it is fast food outlet.
Enjoy?