Another Saturday and no medical stuff…a day off from the medical stuff and treatments….so one post for today so I can enjoy the down time.
But first I would like to thank all those readers for the out pouring of kindness and support during this time.  Thank you and I appreciate you guys more than you can imagine.  Your kind words are a source of strength during these days of recovery.
Now let's get to the post for the day.
This Guy Is Truly A Douche!
I use to love Papa John's Pizza, the one with everything on it, then he bitched that if he gave his employees health care he would have to raise the prices….and then he raised prices because the stockholders demanded it.
Needless to say I would not pee on a Papa John's Pizza today.
Plus there is more from this cry baby douche…….
"Papa" John Schnatter, fresh off seeing his net worth drop $70 million, is blaming the NFL's tolerance of player protests for declining pizza sales at his eponymous restaurants, Forbes reports. Papa John's released its third-quarter financial report Tuesday, and while it beat its estimates for earnings and revenue, it also lowered expectations for sales. On Wednesday, shares fell 11% and Schnatter saw his net worth decline to $801 million. According to Bloomberg, it was Papa John's biggest stock drop in two years and came nearly a year after the chain hit an all-time high last December. The culprit, according to Schnatter: NFL players kneeling during the national anthem and NFL commissioner Roger Goodell's failure to stop them.

"This should have been nipped in the bud a year and a half ago," Schnatter said on a conference call Wednesday. Schnatter, a Trump donor, believes Goodell should force players to stand for the anthem. "Leadership starts at the top, and this is an example of poor leadership," Schnatter said. A Bloomberg analyst says it's possible to see where Schnatter is coming from: fewer people watching football means fewer people ordering pizza or seeing ads for Papa John's, which has been the NFL's official pizza sponsor since 2010. But, as

Slate

notes, there's no evidence protests—either by players or offended fans—have been behind the decline in NFL viewership. Multiple sports have seen ratings decline as more people opt out of cable, and the NFL's ratings have actually been going up as the season progresses.
Makes me wanna slap the crap out of this douche bag……a titty baby.
There is a right way and a wrong way……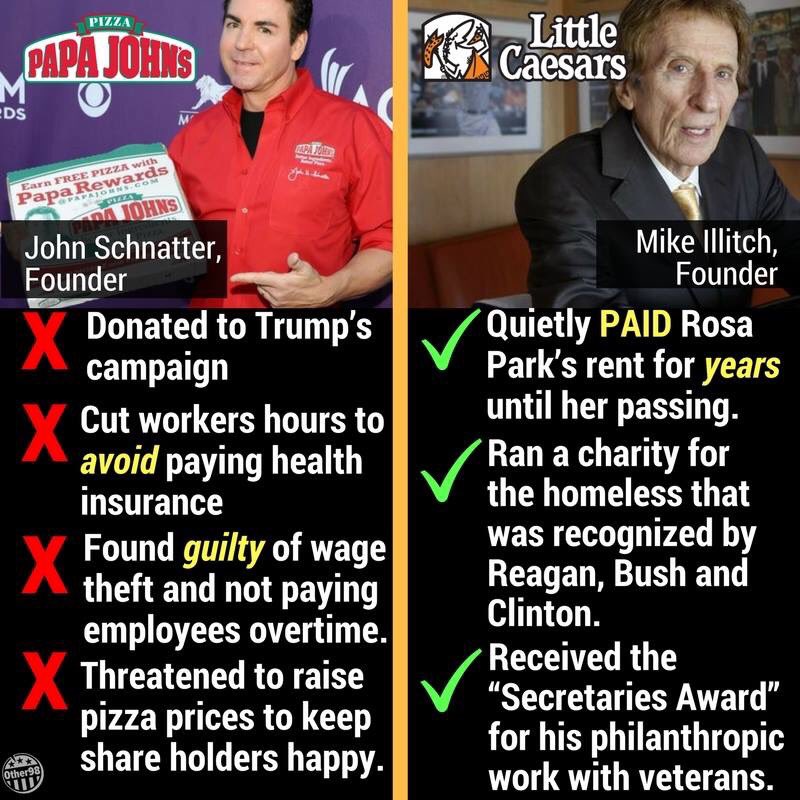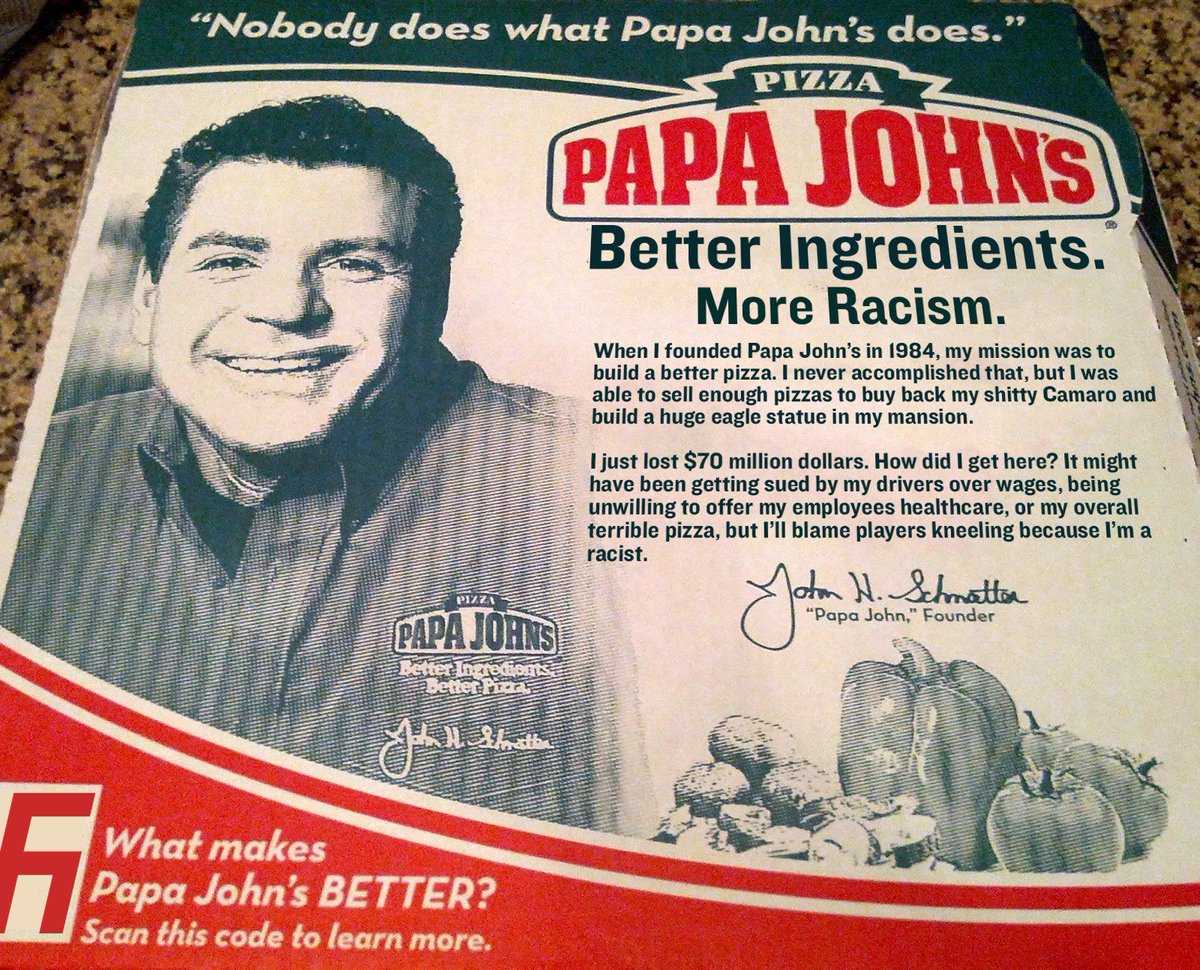 If you must have a pizza then please do not make this douche any richer.
That is it for the today….don't forget to set your clocks back……it is "Fall Back" time…..I will rest and relax and hope you have a good weekend……chuq