Recently the king of Saudi Arabia shook up the royal court by dropping his next in line in favor of a younger prince who some think will be a reformer.
We just days ago he decided to arrest many Saudi businessmen and princes to consolidate his position.
Saudi Arabia's leadership has pulled off its boldest move yet to consolidate power around its young crown prince, Mohammed bin Salman, arresting 11 senior princes, one of the country's richest men and scores of former ministers in what it billed as a corruption purge.

The move sidelined at least 20 senior figures, among them outspoken billionaire, Prince Alwaleed bin Talal, sending shockwaves through the ranks of the kingdom's elites, who had long viewed senior royals as immune.
https://www.theguardian.com/world/2017/nov/05/royal-purge-shockwaves-saudi-arabia-elites-mohammed-bin-salman
Now the question remains just who did this upstart have arrested…….
In the dead of night, Saudi forces surrounded the compounds of several prominent princes across the Gulf kingdom, in a move to clamp down on corruption.

Under the auspices of the newly formed anti-corruption committee, led by Crown Prince Mohammed bin Salman, prominent Saudi princes and businessmen are now being held in the lavish Ritz Carlton hotel in Riyadh.
http://www.middleeasteye.net/news/Who-did-Prince-Salman-just-round-up-for-corruption-in-Saudi-Arabia-775706444
But if you are too lazy to read the link……these are the arrested perps…..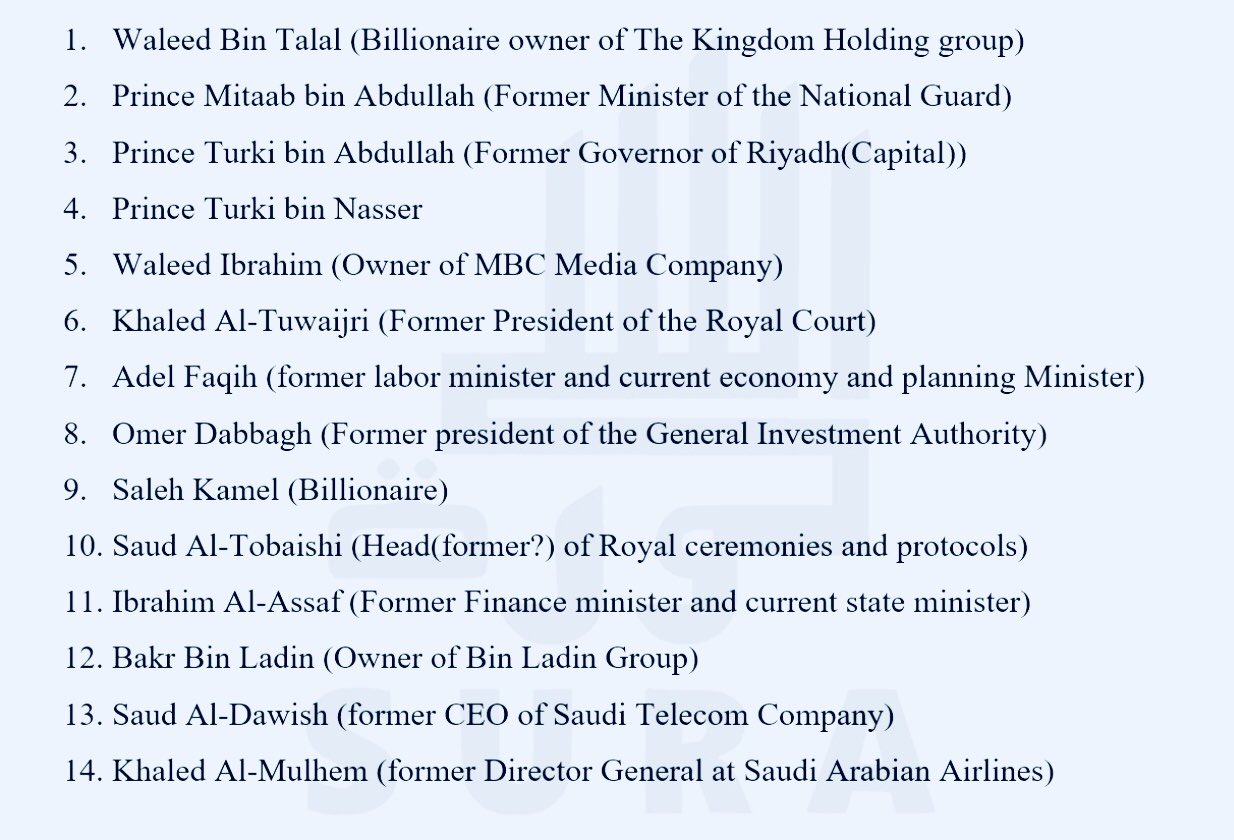 Look closely do you see a familiar name?  Let me help….Bakr bin Laden….older brother of Osama (remember him?)
He has arrested and froze bank accounts of some of the most influential people in Saudi Arabia.
Now my question is….was the prudent thing to do?