It is the Saturday before Christmas
And all through the house
Blah….blah….blah….
Now for the news that you cannot use…..
First there is news that shows the ancient world was more closely link than was once thought…..
The world has never been more connected. The things we buy, use, eat, and are were often made miles away – let's face it, statistically speaking, there's a pretty good chance you're wearing something right now that was made in China.

How long do you think it's been this way? The answer may surprise you: according to a new study published in the journal Quaternary International, a piece of nearly 3,000-year-old armor found in Yanghai cemetery, Northwest China, may have originally been manufactured in the Neo-Assyrian Empire – a land that covered parts of modern-day Iraq, Iran, Syria, Turkey and Egypt.
https://www.iflscience.com/editors-blog/ancient-assyrian-armor-found-in-china-proves-technology-transfer-is-older-than-we-realize/
Soon the supply of wood will dissipate and what will the building industry do then?  There is an idea in Italy that could solve the drop in supply and do something to help the environment……
They may look like something ancient desert civilisations would have constructed centuries ago.

But actually these are the world's first eco-sustainable houses – 3D printed in Italy using locally-sourced soil – and could one day be the homes of the future.

They are the brainchild of architect Mario Cucinella, who hopes the 'state-of-the-art building technology' can help combat homelessness and displaced communities after emergencies or natural disasters.

He has dubbed them TECLA houses in a nod to the combination of technology and clay.

'We like to think that TECLA is the beginning of a new story,' said Cucinella. 

'It would be truly extraordinary to shape the future by transforming this ancient material with the technologies we have available today. 

'The aesthetics of this house are the result of a technical and material effort; it was not an aesthetic approach only.'

He added: 'The goal was to match the agenda of 2030 in Europe of zero emissions.' 
https://www.dailymail.co.uk/sciencetech/article-10268041/Worlds-eco-sustainable-houses-3D-printed-Italy.html
It is the season to pull out the good china and special eating utensils…..but do you know about the history of these items?
I can help with that…..
Perhaps, like me, you'll find yourself grateful for our ancestors who suffered with stone or wooden headrests, stiff-backed chairs and cold nights before feather-stuffed pillows and fluffy duvets were part of everyday life (and appreciative of those who imagined that things could be better). In The Elements of a Home: Curious Histories Behind Everyday Household Objects, from Pillows to Forks, I've uncovered the stories behind the objects that fill our homes and our lives. They all come with stories. What follows are a few of my favorites.
https://getpocket.com/explore/item/ten-surprising-facts-about-everyday-household-objects
BUGS! and recycling…..
Microbes in oceans and soils across the globe are evolving to eat plastic, according to a study.

The research scanned more than 200m genes found in DNA samples taken from the environment and found 30,000 different enzymes that could degrade 10 different types of plastic.

The study is the first large-scale global assessment of the plastic-degrading potential of bacteria and found that one in four of the organisms analysed carried a suitable enzyme. The researchers found that the number and type of enzymes they discovered matched the amount and type of plastic pollution in different locations.

The results "provide evidence of a measurable effect of plastic pollution on the global microbial ecology", the scientists said.
https://www.theguardian.com/environment/2021/dec/14/bugs-across-globe-are-evolving-to-eat-plastic-study-finds
Finally It is the Christmas season and we subject our canine friends to embarrassing displays……here is a thought…..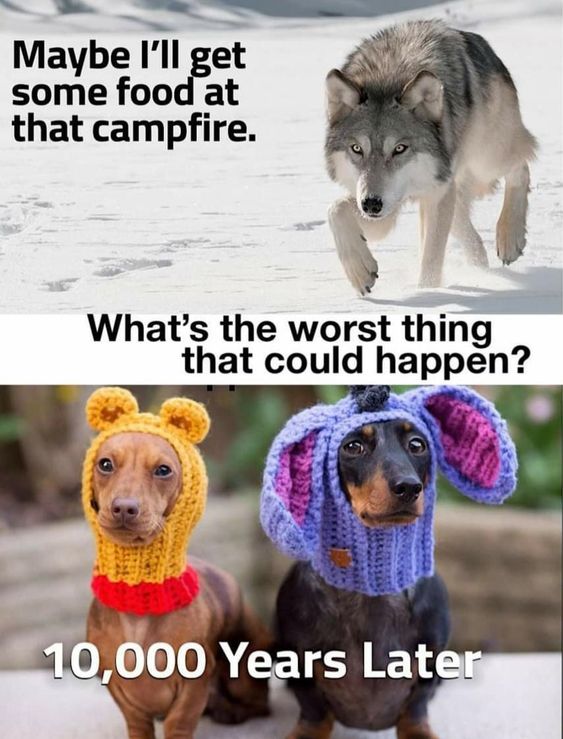 Why would we do this to a family member that has done  nothing but give unconditional love and joy….why take their dignity away?
Have a great weekend before Christmas
I Read, I Write, You Know
"lego ergo scribo"