Sunday is always a good day for my canine best friend for we go to a local nature walk and she gets to visit with nature and chase something cool.
If you have a bestie then you have wondered just what do he/she think of me…..
Well science (so they claim) has an answer for you…..
Without that pesky language barrier, we'd talk with our dogs constantly. Or…would we? It's possible that part of what makes our relationships with dogs so special is that despite our incredible differences, we're highly compatible. Dog owners increasingly see their pups as family members, not pets. In fact, the phrase "dog owner" feels uncomfortable to some. We're more like guardians, friends, parents. If they could speak, dogs would probably call us pack members. They'd tell us how predictable our habits are and, according to zoologist Jules Howard, how much they love us. Howard, a wildlife expert and science writer, discusses the dog brain in his new book, Wonderdog: The Science of Dogs and Their Unique Friendship with Humans. Based on Howard's in-depth research, we've made some educated guesses as to what your dog actually thinks about you. 

(Read and see if you agree)
https://www.purewow.com/family/what-your-dog-thinks-about-you
This is a story about another 'hero' canine public servant…..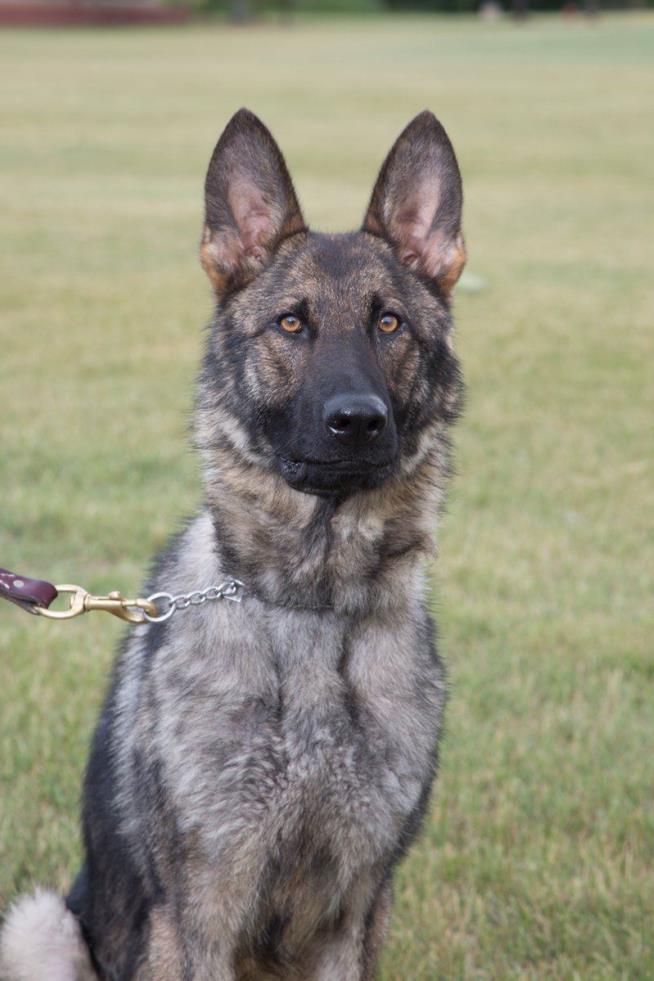 A police K-9 unit in Michigan rescued a missing 80-year-old hunter on a frigid day. State troopers in Lovells Township followed Loki as the dog tracked the hunter's scent and located him by the Au Sable River less than a mile from his home, reports the Detroit News. The lost hunter told troopers he had fallen into the river three times on a day when the average temperature was 26 degrees, per WILX.

A trooper gave the man his jacket, gloves, and fatigue shirt to keep him warm, and he was transported out of the woods by canoe. "We usually have one or two (missing hunters) every season in the Seventh District," says a State Police spokesperson. "And age isn't necessarily a factor in them." In this case, the hunter's wife heard him fire a volley of shots into the air, his signal that he was lost, and she summoned help. The hunter was later discharged from a hospital in good condition.
I have read many posts by bloggers who have lost a canine companion…..and they are usually heart tugging….
I recent read an article that tries to help people with their loss….I post it here with the hope that it can give some comfort for that loss….
It's been three weeks since my partner and I lost our beloved 14.5-year-old dog, Kivi Tarro. It's impossible to describe what Kivi meant to us, or put words to how his death has affected us.

As I am still working through what life without Kivi means, there's perhaps no better time to examine how grief impacts those who have lost an animal. This is also what a new review of scientific literature, published today, explores.

The review aims to give counsellors perspective into how to help people grieving the death of a pet. The authors highlight that the bond between humans and animals can be extremely similar to that between two humans, and so the loss can be just as profound.

There is a tendency, however, for society to invalidate that grief. This can leave people isolated and feeling ashamed or unable to express their grief, which can increase the intensity of grief and inhibit resolution.
https://theconversation.com/profound-grief-for-a-pet-is-normal-how-to-help-yourself-or-a-friend-weather-the-loss-of-a-beloved-family-member-195099
My offerings for this Sunday…..
Have a great day and try not to eat too many leftovers….you have to start making room for all that Christmas food that is to come.
Be well….Be safe….
"lego ergo scribo"