TS Cindy has moved on…we are still getting a bit of rain from the storm…..my garden is now just a memory only thing that survived was the okra.  The Coast is trying to dry out but these intermittent showers is making that process difficult.
Let's move on shall we?
The last Sunday of the month and time for the awarding of the monthly Asshat "Assie" Award.
This month was a nightmare of ignorant statements by ignorant people…it was difficult to decide on the winner so I turned over the nominees to my granddaughter and let her choose the winner.
She spent a good portion of the day mumbling to herself and shaking her head before she presented me with the winner.
Sen. Cotton's intern "Nate"……for making potty mouth pronouncements about others.
Buuuut———
As I was writing this post a new nominee came to me….we all remember the horrible shooting of Rep. Scalise of LA……well it seems that some people do not have any respect or civility…..
IN SANER TOUGHT
ASSHAT "ASSIE" AWARD FOR THE MONTH OF June 2017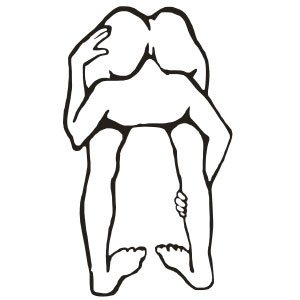 WINNER!
A Nebraska Democratic Party official was caught saying he was glad House Republican Steve Scalise was shot in an audio recording posted on YouTube, first reported by Fox 42 News.

Phil Montag, a Nebraska technology chairman for the state's Democratic party, said the following of Scalise in the audio recording of a conversation between Montag and several others:

"His whole job is to get people, convince Republicans to fucking kick people off fucking health care. I hate this motherfucker, I'm glad he got shot."
I have NO patience with people like this……we already have too much derision in this country and statements like this do not help.  The DEM Party does not people that think like this.
If anyone deserves the award this month it is this douche…..
Congrats Mr. Montag!
An email will be sent to the NE Democratic Party in care of Mr. Montag announcing his award.
Some good news to close out the day….
U.S. Representative Steve Scalise, the No. 3 Republican in the House of Representatives who was shot while practicing baseball last week, is no longer being held in the intensive care unit at the hospital where he is being treated, a source familiar with his condition said on Friday.
IST wishes him a speedy recovery.
Time to go for the day….get some rest and prepare for a new week….thanx for everything…..chuq