Sad news today….Carrie Fischer dies at age 60…..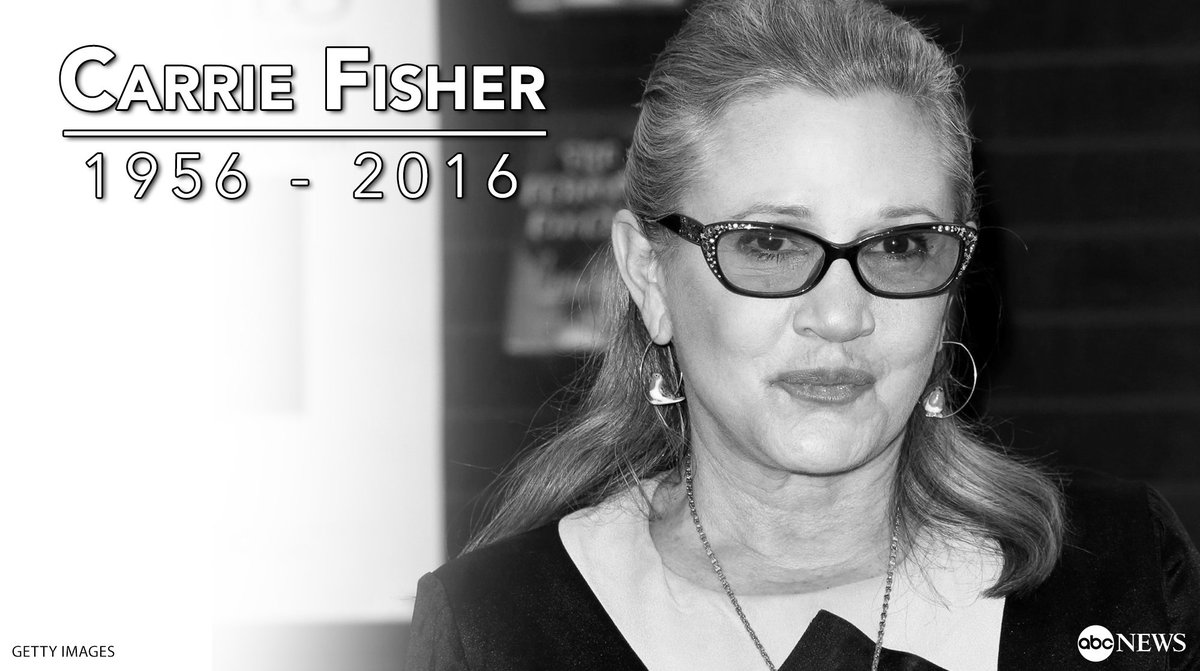 Actress Carrie Fisher has died after a heart attack on board a flight from London to Los Angeles. Best known for playing Princess Leia in the Star Wars movies, Fisher was 60.
"It is with a very deep sadness that Billie Lourd confirms that her beloved mother Carrie Fisher passed away at 8:55 this morning," Simon Halls, spokesman for Fisher's daughter said on Tuesday in a statement reported by People magazine.
Fisher was flying from London to Los Angeles on Friday when she suffered a heart attack. She was evacuated from the flight and rushed to a nearby hospital, where she was reported stable in the Intensive Care Unit.
May the force be with her and may she rest in peace…….
She will be missed.