The hearing for the newest nominee for the Supreme Court is being held as I type…..I also thought that a small idea of the theatrics might be amusing for my readers….(this may be the only post I do on this silly game)….
The day went something like this….
The actual questioning of Supreme Court nominee Amy Coney Barrett has begun on Capitol Hill. However, Barrett is following the tradition of nominees not answering questions about how they might rule on key issues—in this case, ObamaCare and abortion, notes Politico. "If I give off-the-cuff answers, then I would basically be a legal pundit," she said. "I don't think we want judges to be legal pundits. I think we want judges to approach cases thoughtfully with an open mind." Some highlights:

No deals: Barrett insisted she didn't discuss ObamaCare with President Trump or anyone in the White House. "Absolutely not," Barrett said in response to a question from the GOP's Charles Grassley, per the Washington Post. "I was never asked. And if I had been, that would have been a short conversation." Democrats fear Barrett will help the court undo the Affordable Care Act. A key case is on the docket in November.
Abortion: After Democrat Dianne Feinstein asked Barrett her views on two landmark rulings establishing a woman's right to an abortion (Roe v. Wade and Planned Parenthood v. Casey), Barrett declined to offer her views of them, per the Hill. "If I express a view on a precedent one way or another, whether I say I love it or I hate it, it signals to litigants that I might tilt one way or another in a pending case." Feinstein said it was "distressing" not to get a better answer. "I have no agenda to try to overrule Casey," said Barrett. "I have an agenda to stick to the rule of law and decide cases as they come."
Abortion, II: Barrett declined to say whether she agreed with mentor Antonin Scalia that Roe v. Wade was incorrectly decided. "I don't think that anybody should assume that just because Justice Scalia decided a decision a certain way that I would, too," she said. "I can't pre-commit or say, 'Yes, I'm going in with some agenda,'" Barrett added. "I have no agenda."
More on agenda: The AP highlights this quote: "Judges can't just wake up one day and say I have an agenda, I like guns, I hate guns, I like abortion, I hate abortion and walk in like a royal queen and impose their will on the world."
Election: Barrett declined to say whether she would recuse herself from any election-related case involving Trump, reports the Hill. Democrat Patrick Leahy pressed her on the issue, saying recusal is necessary "where impartiality might reasonably be questioned." But Barrett wouldn't go there: "It always happens after consultation with the full court, so I can't offer an opinion on recusal without short-circuiting that entire process."
The Dems are still playing to the camera….they do not have the votes to block this silly pathetic endeavor so their acting is moot.
 Yet Another topic that I have strong opinions about……https://lobotero.com/2020/09/23/dems-need-to-buck-up/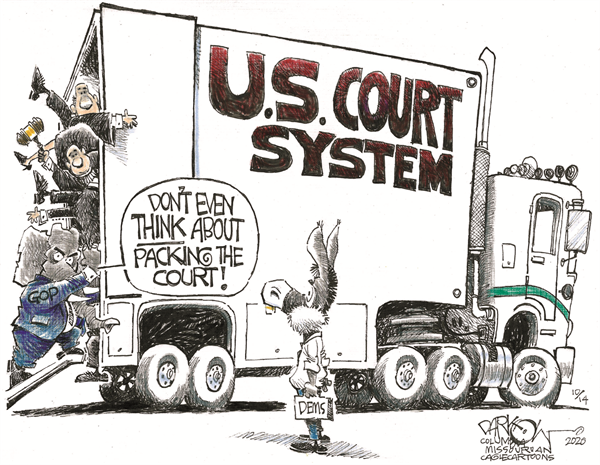 Even her colleagues think she should step back…..
October 10, 2020

Dear Judge Barrett,

We write to you as fellow faculty members at the University of Notre Dame.

We congratulate you on your nomination to the United States Supreme Court. An appointment to the Court is the crowning achievement of a legal career and speaks to the commitments you have made throughout your life. And while we are not pundits, from what we read your confirmation is all but assured.
An Open Letter to Judge Amy Coney Barrett From Your Notre Dame Colleagues
I Read, I Write, You Know
"lego ergo scribo"