Just yesterday there were 30,000+ new cases and 2,000+ deaths…..that is the 4th day of increases…..and yet there are morons that want all the precautions to end…..and some of them carry guns….MORONS!
That is the raging debate these days….should we listen to Donald the Orange and his confidence that this is just about over or the medical experts that tell us to use caution before venturing out and about.
So to begin with do Repubs believe in the lockdown?
Rank-and-file Republican voters are still generally supportive of social distancing and other measures to limit the spread of the novel coronavirus, even after conservative protesters in several states, some conservatives elites and President Trump have denounced virus-related restrictions.

Polls over the past month found that Republicans were less supportive of such measures than Democrats, but they were still in favor overall. For most of that period, though, there wasn't really a vocal movement arguing against social distancing. That changed toward the end of last week, particularly with the protests, which were fairly small but got a lot of media coverage. In the wake of the protests and Trump's support of them, I had expected conservative and Republican voters to become more opposed to social distancing since voters often take cues from party leaders and elites.
Do Most Republicans Agree With People Protesting Stay-At-Home Orders?
Dems are heavily invested in the lock down….but there is still the radical fringe push back……
But that is what happened at a demonstration against the shutdown measures in Washington State.

"We believe that the state governor has gone beyond his constitutional authority in shutting down businesses and ordering people to stay at home," organiser Tyler Miller says from the grounds of the state capitol.

In mid-March, Washington Governor Jay Inslee announced an emergency proclamation mirroring many issued around the world; closing restaurants and bars and banning large gatherings.

But protesters say that was unconstitutional.

"The state constitution says that the right of the people to peaceably assemble shall never be abridged. We believe that the (emergency coronavirus) proclamations that the governor here ordered violate that," Mr Miller says.
https://www.bbc.com/news/world-us-canada-52417610
Fascinating!
Unconstitutional?  These people interrupting what the Constitution and Framers really meant are the same ones that take other parts as they are written…..that is a perfect illustration of the hypocrisy around the Constitution.
Disraeli summed it up perfectly….."A Conservative Government is an organized hypocrisy."
There are three things in the world that deserve no mercy, hypocrisy, fraud, and tyranny.
Speaking hypocrisy, fraud and tyranny…..
It appears that as the country tries to re-open Donald the Orange's popularity and his virus approval is waning…..
President Donald Trump has received his lowest marks yet for his handling of the coronavirus outbreak, with net approval of his leadership on combating the pandemic down 22 points, according to a new Morning Consult poll.

Of 1,984 registered voters surveyed between April 24 and 26, 51 percent said they did not approve of Trump's handling of the outbreak, compared with 43 percent who said they did approve.

As a result, the net approval for Trump's performance, which is determined by deducting the share of those who disapprove from the share who do approve, sat 8 percentage points "underwater," Morning Consult said in a breakdown of its findings.
It seems that gun nuts want to intimidate leaders with their guns and tac gear……
The Republican-led Michigan Legislature refused Thursday to extend the state's coronavirus emergency declaration and voted to authorize a lawsuit challenging Democratic Gov. Gretchen Whitmer's authority and actions to combat the pandemic. The governor, unfazed, responded with orders stating under one law that an emergency still exists, while declaring a new 28-day state of emergency under another law, the

AP

reports. The declarations are important because they are the foundation for Whitmer's stay-at-home measure, which will remain in effect through May 15, and other directives aimed at slowing the spread of the coronavirus. The virus that causes COVID-19 has infected more than 41,000 Michigan residents and contributed to the deaths of 3,789, many in the Detroit area. Whitmer accused GOP lawmakers of "putting their heads in the sand and putting more lives and livelihoods at risk. I'm not going to let that happen."

 

The legislative pushback came as hundreds of conservative activists, including some who were openly carrying assault rifles, returned to the Capitol to denounce her stay-home order. The virus and the steps taken to curb it, including the closure of nonessential businesses, have had a devastating effect on the economy. In her new emergency orders, Whitmer said cases are doubling every six days or faster in some counties in western and northern Michigan. Some angry protesters—many without face coverings—entered the Capitol and demanded to be let onto the House floor, which is not allowed. The gallery was closed to the public to allow room for representatives and reporters to spread apart. Some demonstrators in the Senate gallery were openly carrying guns, which is legal in the statehouse. One senator said some armed men shouted at her, and some senators wore bulletproof vests for protection.
These people  need to be arrested for coercion…..it is against the law to intimidate a witness why is not so for government toadies?
One final thought…..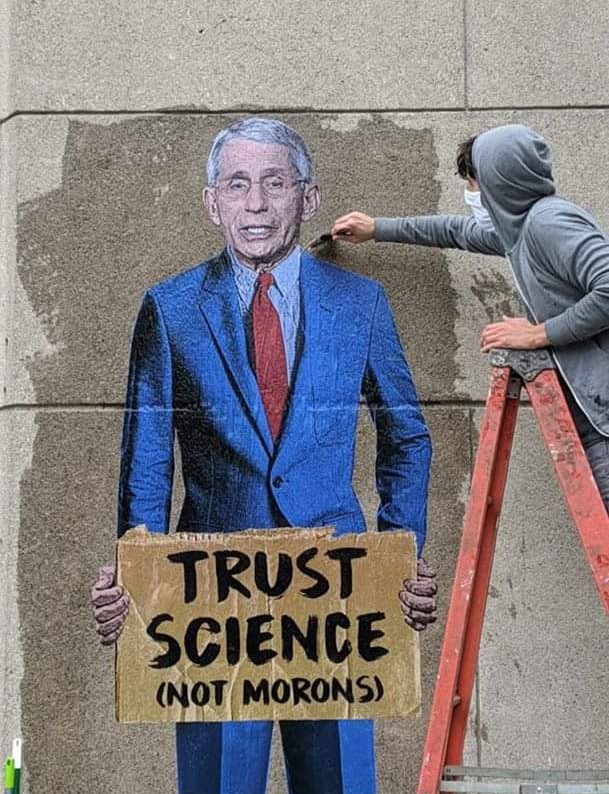 Especially morons with guns……these are cowards without a spine……
Watch This Blog!
Be Well….Be Safe…..
I Read, I Write, You Know
"lego ergo scribo"