For sixty years the western media has protected Israel from any sort of negative PR no matter the extent of their depravity……but thanx to social media their actions are being reported and seen by many many people……most of whom have no idea the actions that Israel will take to depress the Palestinians under their control…..
Just look at the demolitions that the media refuses to print……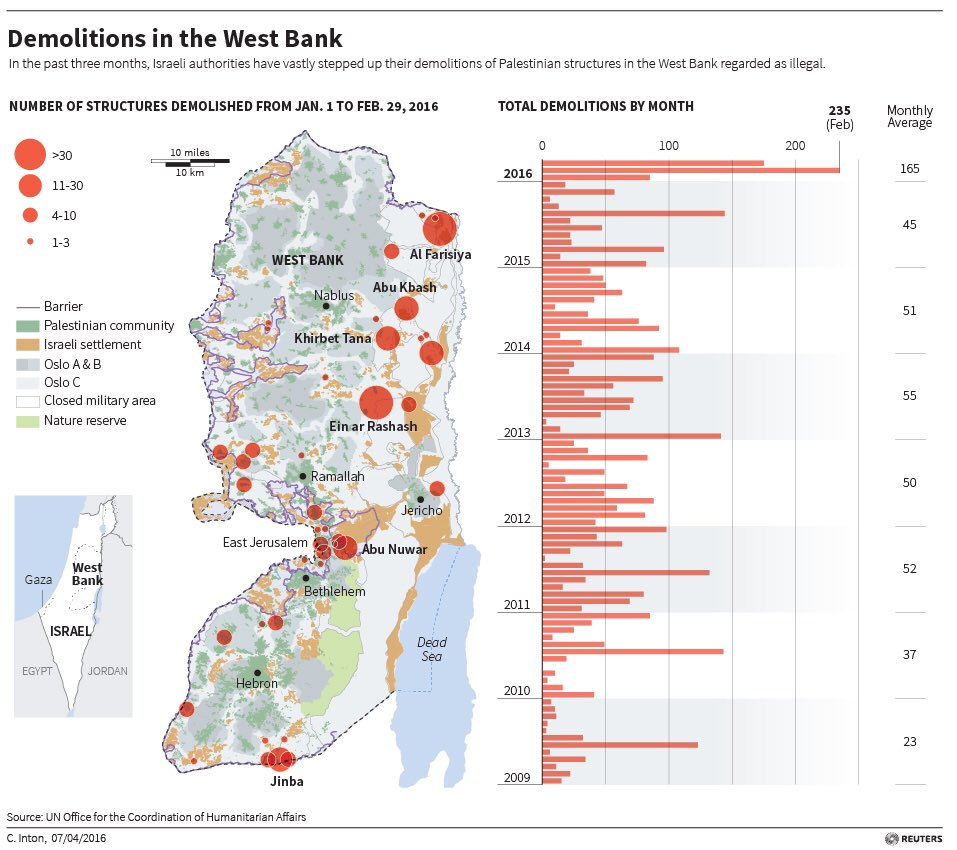 Social media is making it possible for the western world to see what the Middle East has known the whole time…..and it seems to be working……
For many more years than any intelligent person would want to count, Israel was the sacred cow of the United States. From its violent, bloody, genocidal inception that involved the ethnic cleansing…
Source: The Facade of Israel is Cracking
Little by little the world is seeing just how oppressive the Israeli government can be.
It is about damn time!