Today begins my traditional two days of rest and mental cleansing……..as usual I try to find a subject that will take my mind as far away from the insanity of the world and give me something cool to think about……..
MARS!  It has been a fascination of us earthlings for a long time….and since the 70's we have been studying the planet, fist hand…….we have seen the 'pyramids", the shiny lights mystery and of course there is the famous "face"….now that one thing cause so much controversy that at times it got humorous…….and now we have yet another mystery for us to contemplate…….
First, Mars was thought to be invaded by jelly doughnuts. Now, some are claiming the latest photos from NASA's Curiosity rover show proof of human or animal life on the Red Planet. UFO Blogger first discovered what it calls a "fossilized thigh bone" in a photo snapped by the rover's MastCam on Aug. 14, and truly, the object looks like one. So what does NASA have to say of the find? So far, nothing. This is just the latest of many, um, interesting finds on Mars, including what some claim as an iguana, cat, two dinosaurs, a toy boat, and a mysterious light, the Houston Chronicle reports.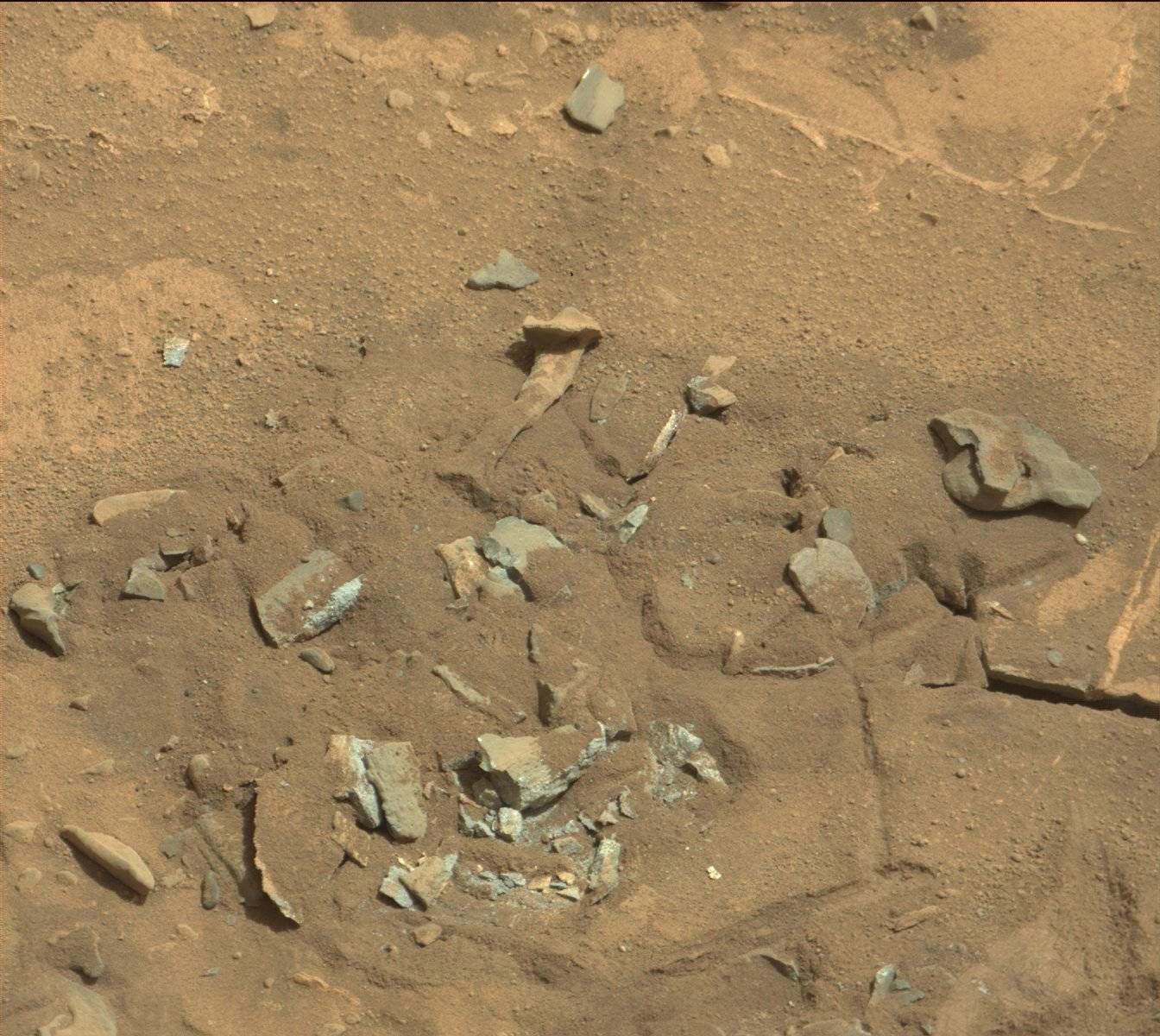 Okay, check out the pic and you tell me what you see…..time to get creative people!