Every day the Western news media is telling us about the violence in the Occupied Territories…..most of those reports are one sided at best.  What we are told is the Palestinians are committing violence against Israelis….of course there is never any background to the violence so according to the reports the Palestinians are just prone to violence for no reason other than they hate Jews….a false belief!
Is that about what you hear and/or believe?
You know here is a thought……could there be another reason for the violence…..like Israelis are committed to eliminating the Palestinian any way they can?
You think that is a silly notion from the only "democracy" in the Middle East?
These are statement made by elected officials in Israel…..you decide…….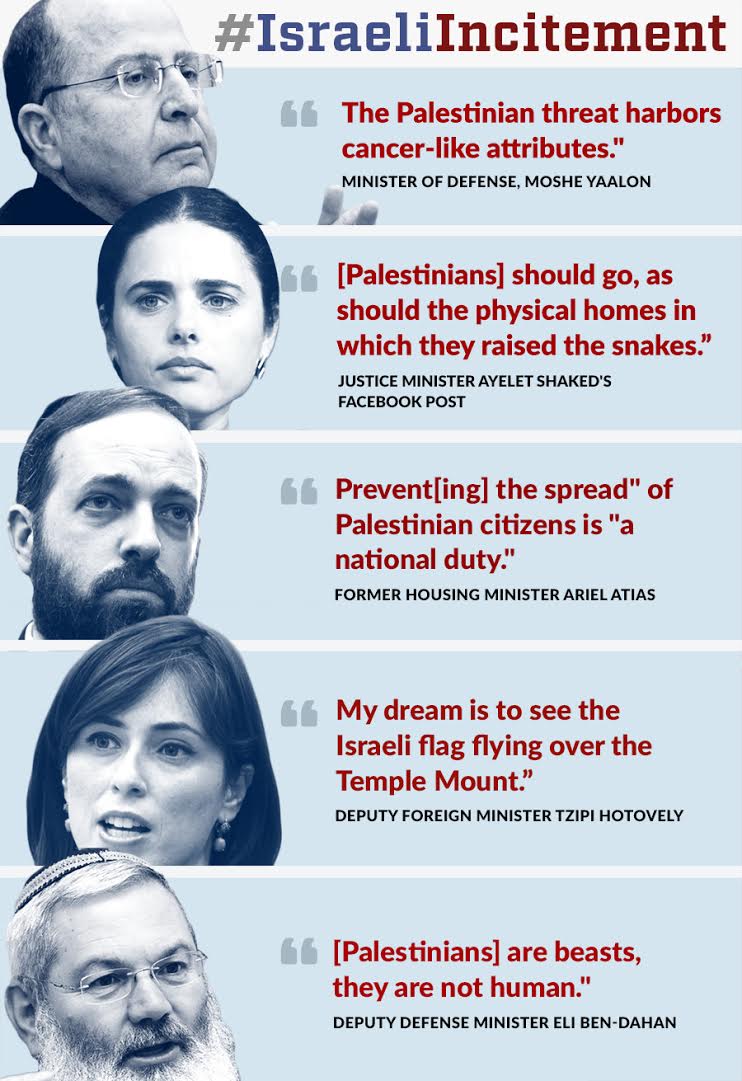 How would you like to be talked about in this manner?
Sadly this post will fall on deaf ears and blind eyes……but if it were me and I will be honest…..I would take it to the streets also……and so would you….even if you are too cowardly to admit it.
Enough Said!