Okay sports fans, I have laid off the subject of economics for long enough……when someone mentions economics all eyes glaze over and the people get a far away look in their eye……here goes….
I have had many exchanges with people about capitalism…..I think it could be more compassionate toward the worker/consumer……I understand that profit is everything to these people….but there has to be a line that should NOT be crossed…kinda like the red line in the sand thingy…….
I can imagine that not many of my conserv friends will have anything good to say about labor……of course they would be talking about unions….while I would be talking about the work it takes to produce the service or item…..you may demonize labor all you want but without it there would have been NO middle class to destroy……..
We may argue that point later….today I want to ask if anyone see a problem with these couple of stories…..
(Newser) – An Ohio Walmart store wants to make sure its workers can enjoy a Thanksgiving dinner—so it's asking them to give each other enough food to do so. The Canton store has set up bins in an employee-only area under a sign that reads, "Please donate food items here so Associates in Need can enjoy Thanksgiving Dinner." One employee, apparently not appreciating this generous holiday effort, snapped a photo and sent it to the labor group OUR Walmart, the Cleveland Plain Dealer reports.

The photo has sparked outrage, but Walmart isn't denying its legitimacy. A spokesman for the chain said it was a store-level program, but that the larger corporation applauded. "This is part of the company's culture to rally around associates and take care of them," a spokesman for the chain said. At least one worker at the Canton store agreed, saying the drive had helped her in the past. But the associate who shot the picture called it a "demoralizing" and "kind of depressing" admission that the company understands workers are struggling, but won't expend its own resources to help.
Really?  A food drive for the people you employ?  And no one sees the problem here?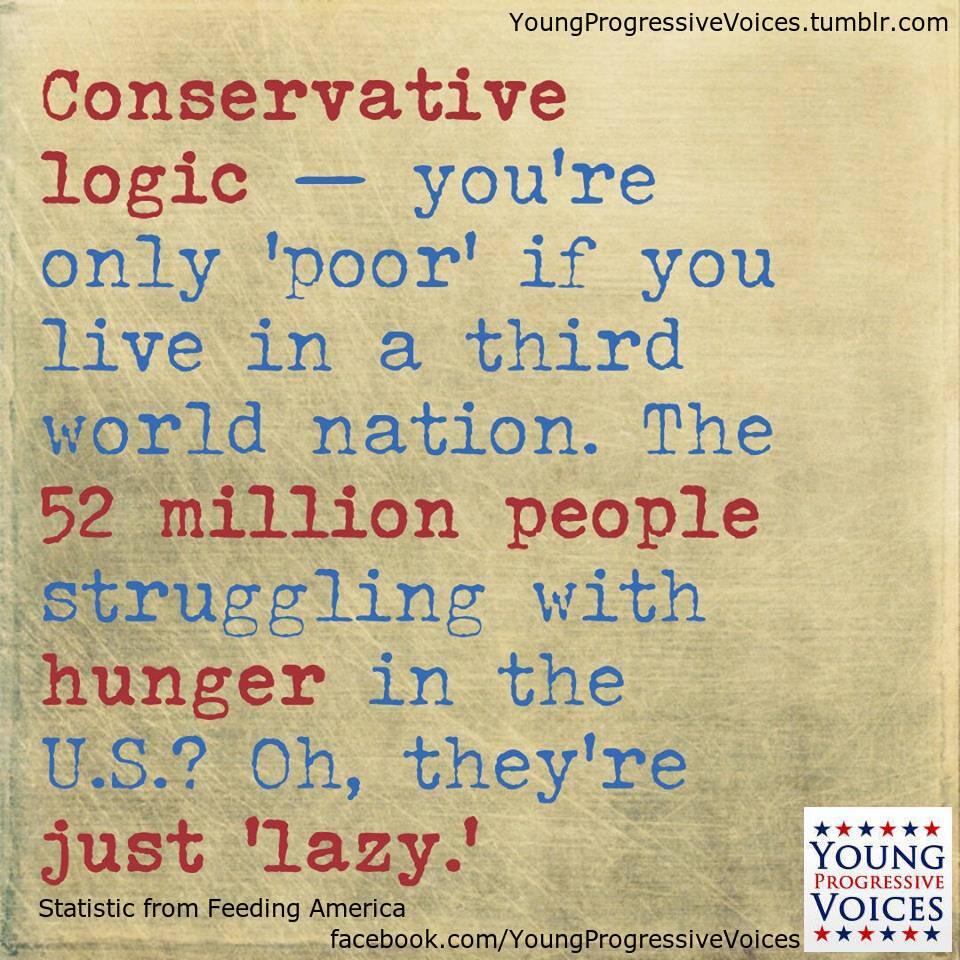 Let's move on to Macky D…….
Newser) – More handy financial advice from McDonald's, which recently suggested its workers might want to get second jobs: The chain's McResource tip website says readers can make money in a pinch by selling "unwanted possessions on eBay or Craigslist." The advice comes in a section on "Digging Out From Holiday Debt," ThinkProgress reports. A separate suggestion from the site on how to "avoid hunger & stretch food budget": "Breaking food into pieces often results in eating less and still feeling full." This comes shortly after it emerged that McDonald's was advising workers to get on food stamps, the Wire notes.

CNNMoney, meanwhile, compares the budgets of real McDonald's workers to the sample budget the company recently issued. The differences are drastic; for instance, food is reportedly the top monthly cost for most workers CNNMoney interviewed, and it doesn't appear at all on the sample budget. (Meanwhile, Mickey Dee's isn't the only corporation getting kicked for hamfisted efforts at helping workers.)
I can only say one thing….Are You kidding me?
Sorry….I can understand why some think that capitalism cares about NOTHING but profit…..they feel they have NO responsibility to the society that made them money……IMO that is sadly ALL wrong!