Love Is In The (Ch)Air
Posted: 7 October 2012
Filed under: News, Observations, Sex
| Tags: Perversion, Postaday 2012, Sexual Attraction
7 Comments »
I have posted many stories about some strange sexual preferences……and now that Fall is in the air it seems that they are coming (no pun intended) out of the woodwork……I have had my days of some strange sexual encounters but this one is one that I missed altogether……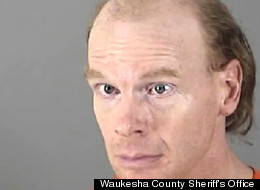 Gerard Streator, accused couch humper.
For this guy, being forced to sleep on the couch might not be much of a punishment.
Police in Wisconsin have accused a 46 year old man of enjoying curbside sex with a discarded sofa.
Waukesha Patch reports that an off-duty officer was jogging when he spotted Gerard Streator allegedly doing the deed with the furniture. Authorities charged Streator on Thursday with one count of lewd and lascivious behavior, which carries a maximum of nine months in prison.
According to a police report obtained by the Smoking Gun, officer Ryan Edwards said Streator "had been thrusting his pelvic area against the cushions and trying to sexually gratify himself by rubbing his penis between the two cushions."
Streator's motive remains unclear, but D Listed did offer one possible suggestion.
"You know what they say, more cushion for the pushin'."
Thanx to the HufPo for this piece of weirdness……I think I will just stick to sexual contact with women…….I do not think that even my mind could conjure up a fantasy to make this pleasing.
---